Why Study Chemical and Biomolecular Engineering at Notre Dame?
Classes are taught by faculty who care deeply about your learning, who apply the latest teaching innovations and technologies inside the classroom, and who are accessible outside the classroom. Advising and internship opportunities lay the path for your career and education beyond Notre Dame.
Courses and Curriculum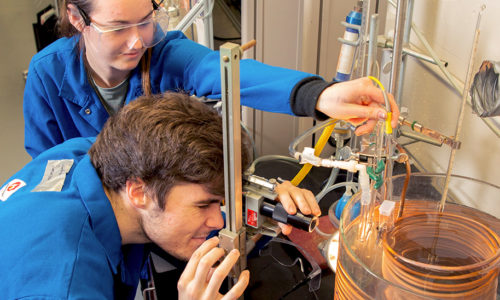 More information about Chemical and Biomolecular Engineering degree programs, including course requirements, minors and concentrations, and advising, are available in the CBE Undergraduate Handbook (pdf).
Research and Internships
Working alongside faculty and Ph.D. students, you'll have opportunities to participate in research in many of the most exciting and innovative fields of chemical and biomolecular engineering.
You can choose research for course credit or as a paid research assistant.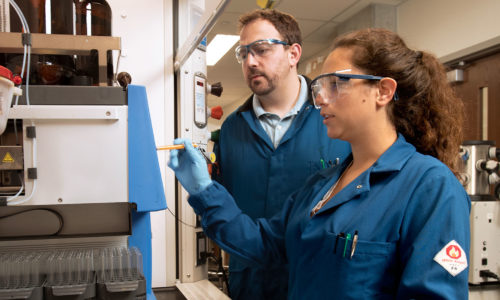 Study Abroad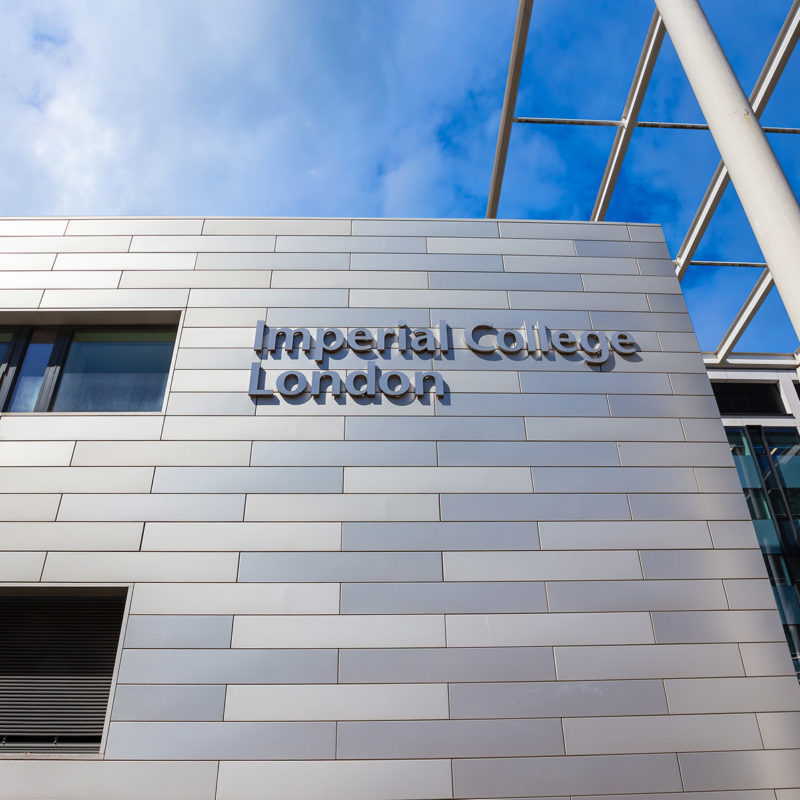 Expand your skills and global perspective by studying abroad. Semester-long programs in locations around the world are available through Notre Dame International Study Abroad.
The College of Engineering offers 6-week summer programs in locations around the world Students who participate in the Summer London Program with Imperial College, a summer experience designed for students studying chemical engineering, work in the pilot-scale carbon capture plant right on campus.
Student Clubs and Organizations
Our students are active in the Notre Dame chapter of The American Institute of Chemical Engineers (AIChE), the primary professional student organization for chemical engineering students, as well as many other clubs and professional organizations.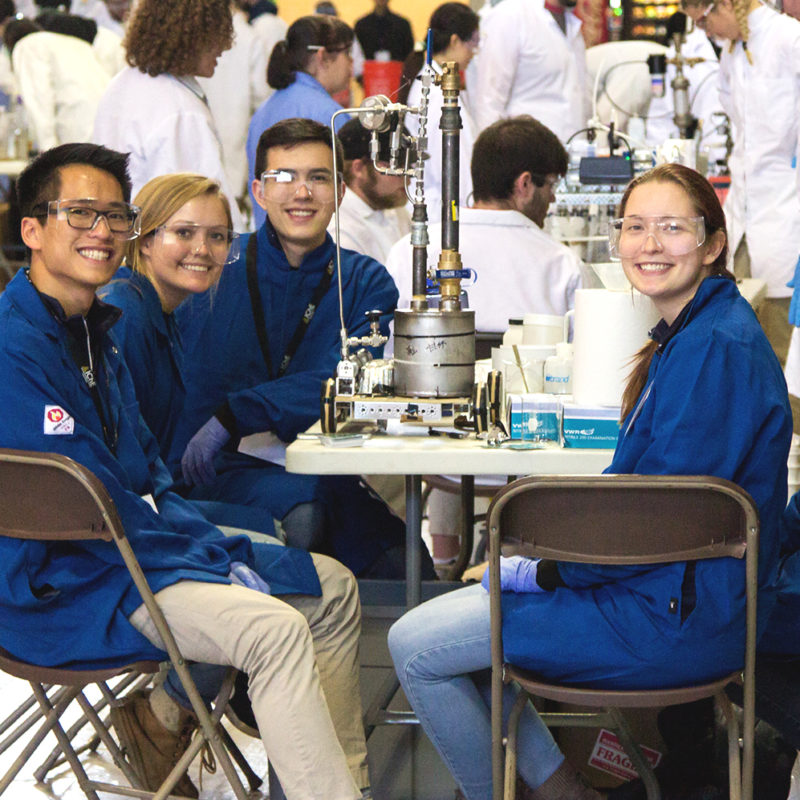 Contact
Prof. Troy Vogel
Director of Undergraduate Studies
250 Nieuwland Hall
tvogel1@nd.edu